As a locally-owned building contractor, Affordable Portable builds garages in a number of different sizes and styles. As a garage builder, we can offer a wide selection of options to meet your needs. These involve square footage, placement of windows, shelving, side door and garage door placement, wall height, roof type, vent configurations, flooring options, siding selections including Hardie board siding, and paint color selection for siding and trim.
When you're ready for a new garage, please give us a call. We've been building garages, barns, sheds, and many other types of buildings, large and small, for over thirty years, and we specialize in delivering high quality materials and construction at factory direct pricing. So, if you want the widest array of options and the best quality for the best price, please call us. We can provide what you need and want for the best price.
The garages we build often involve framing methods typical to most buildings in North America. Bottom plates, studs, top plates and roof supports are fastened together to form walls and roofs, with window and door openings. Exterior paneling, trim, roofing materials, doors, windows and paint are added to complete the building. If you have visited housing construction sites, or have worked in construction, you are probably familiar with this established construction process.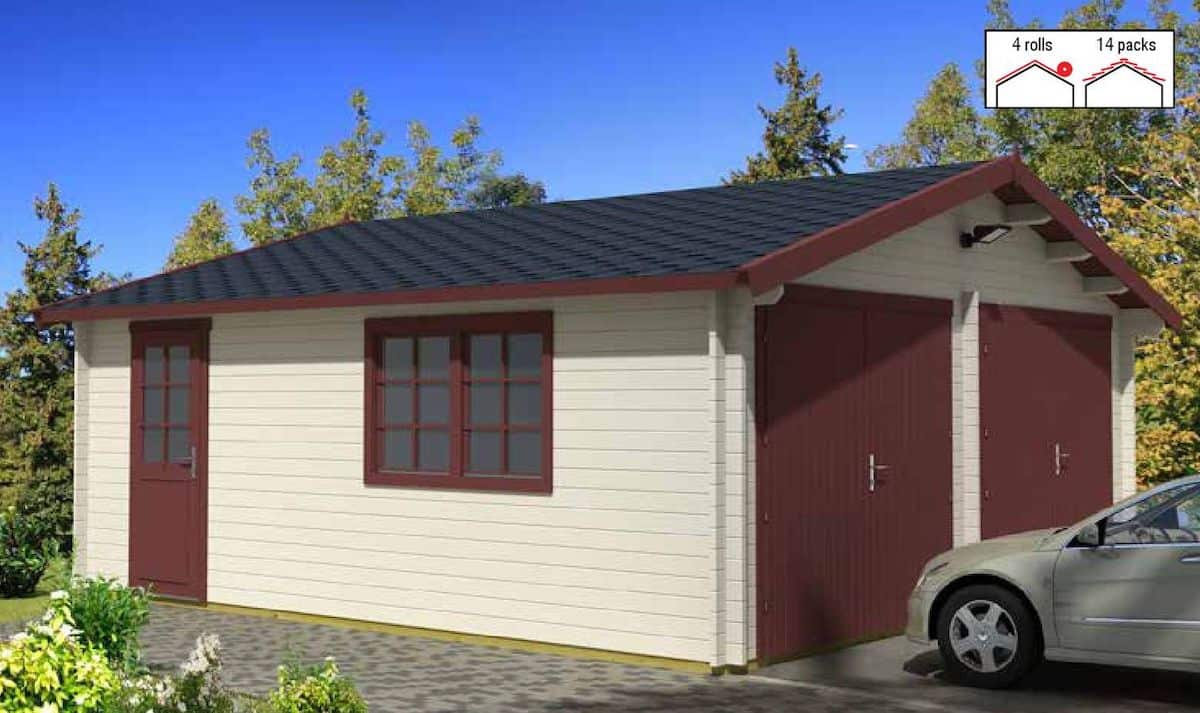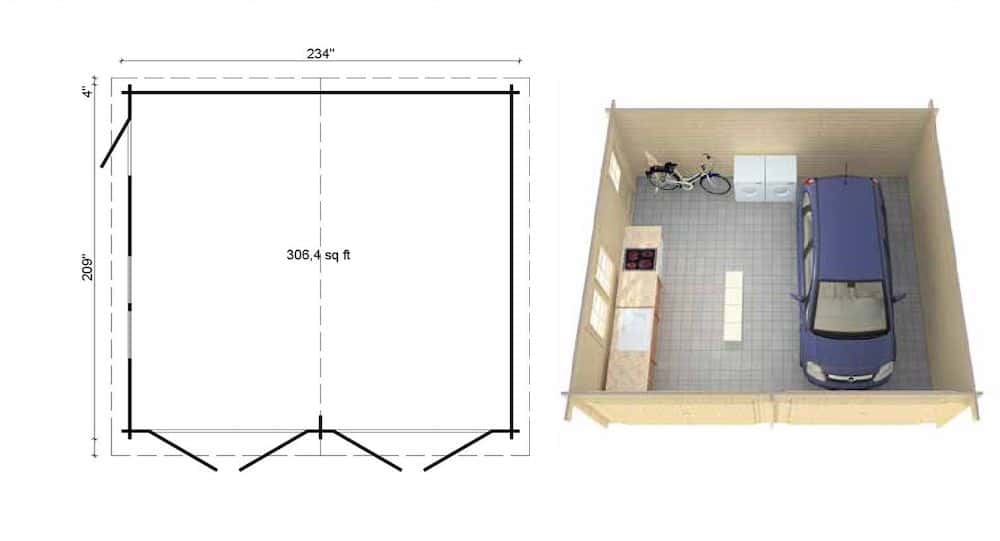 If you're ready for a new garage, constructed with standard framing methods or with interlocking stacked timber walls, please give us a call.
We've been serving Austin and Central Texas for many years with thousands of satisfied customers, and we'd be delighted to meet you and learn more about how we can serve your needs.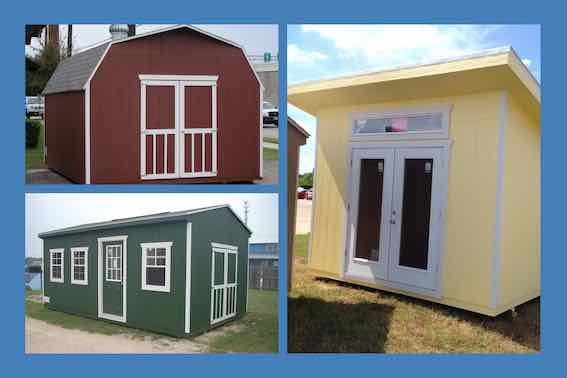 Storage Sheds and Portable Buildings
Affordable Portable offers over 100 different sizes of custom-made buildings. Each structure is designed to meet your specific needs: garden shed, tool shed, office, workshop, garage, pool house, storage, and more.